Contributors
The 9-11 Tribute Concert would not be possible without the contributions of many businesses and individuals. A sincere thanks to all who have helped in making the event a huge success. Your generosity is greatly appreciated.
---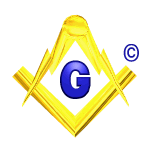 Lake Harriet Lodge #277 A.F. & A.M.
4519 France Avenue So.
Minneapolis, MN
(612) 927-5426
www.lhl277.org
Lake Harriet Masonic Lodge has supported the 9-11 Tribute since its 1st concert in 2002. They purchased the beautiful 12' x 18' American Flag that hangs at the back of the Lake Harriet Band Shell at every concert, they purchased hundreds of American Flags for the young peoples march, they provide rehearsal space and they help distribute programs the night of the concert.
Our hats off to the Masons of Lake Harriet Masonic Lodge. One of the most active lodges in the state. Lake Harriet boasts a full calendar of social, charitable, community and educational events. They are located in Southwest Minneapolis in the Linden Hills neighborhood, adjacent to Edina and St. Louis Park.
---
The Grand Lodge of Minnesota, A. F. & A. M.
11501 Masonic Home Drive
Bloomington, MN 55437-3699
(952) 948-6700
The Grand Lodge of Masons in Minnesota have supported the 9-11 Tribute from the very first concert in 2002.

The Grand Lodge, now in it's 155th year, is extremely proud of the work of Masons throughout the state. For centuries, our ancient Craft here and around the world has been dedicated to the principles of Political Freedom, Religious Tolerance and Personal Integrity. Mission Statement: The mission of the Freemasons of Minnesota is to engage and inspire good men, who believe in a Supreme Being, to live according to Masonic tenets of Brotherly Love, Relief and Truth. Our mission is guided by the core values of our fraternity: Freedom Integrity Tolerance.

We invite you to visit the Grand Lodge of Minnesota web page at: http://www.mn-masons.org/
---
Minneapolis Park & Recreation Board
2117 West River Road
Minneapolis, MN 55411
(612) 230-6400
www.minneapolisparks.org

The Minneapolis Park and Recreation Board's mission, on behalf of all current and future citizens of the City of Minneapolis, is to permanently preserve, protect, maintain, improve and enhance the City's parkland and recreational opportunities. It is our belief that the Parks and positive recreational experiences offer individuals and communities the fullest opportunity to maximize their potential.
---
Coffee & Tea Ltd.
Coffee Roaster & Tea Importer

Jim Cone of Coffee & Tea Ltd. provided the coffee for the volunteer picnic before the performance tonight. In addition Jim provided the adhesive backed American Flags handed out with the programs, and contributed financial support of the 9-11 Tribute.

We roast fresh coffee nearly every day! Located in South Minneapolis, blocks away from Lake Harriet. We are confident that once you try our coffee and tea, you will come back again. Our passion is to create affordable luxury. Try us, you will taste the difference.
2730 West 43rd Street
Minneapolis, MN 55410
(612) 920-6344
800-234-6378
800-2-FINEST

Sears- Mall of America
1st Floor
Bloomington, MN
(952) 854-2883
www.coffeeandtealtd.com
E-mail us at coffeeandtealtd@aol.com for yourself or as a gift!
Call us @ 1-800-2FINEST
---
A BIG THANK YOU to Snap Print on Shady Oak Road in Hopkins for donating part of the printing costs for our new Minnesota 9-11 Tribute posters and programs!
Thank you to Hopkins Crossroad / Hwy 7 Caribou for donating to our performers refreshments!
Tuttle's Eat Bowl Play, Tuttle's is your family friendly, one stop entertainment center! Our friendly staff is here to help you with anything you need be it bowling, food, or great drinks. Let Tuttle's be the place you have fun all year round!
Tilia MplsAn eatery in the Linden Hills neighborhood. We're built on the philosophy that good food tastes good.
Jesses Barber Shop- HopkinsAt Jesse's Barber Shop, we are dedicated to providing a great customer experience. We do this by offering traditional barber services in a modern atmosphere. Feel free to sit on our leather couch and sip coffee while you watch TV, read magazines or the local paper.
---
2012 Acknowledgements & Credits
Program Cover, Design & Layout: LILLY CHOW
Logo Design: TETIANA BRYNOWSKY
Victims Remembrance Banners: Layout & Design - SUSANNA FRANKLIN DESIGN & GRAPHICS;
Printing - TIERNEY BROTHERS INC. A/V DESIGN & GRAPHICS;
Banner Rigging - BILL BRYAN
Shirt Imprinting: ST. CROIX PRINTING
Program Printing: JOHNSON LITHO GRAPHICS OF EAU CLAIRE, WI
Host: FRANK VASCELLARO WCCO 4 TV
Orchestra Rehearsal Venue: LAKE HARRIET MASONIC LODGE #277
Chorus Rehearsal Venue: LUTHERAN CHURCH OF THE GOOD SHEPHERD
12' X 18' American Flag: THE MASONS OF LAKE HARRIET MASONIC LODGE #277
Pre-Concert Picnic for Volunteers: TONY SCAHILL, ELLEN SCHMITZ, FRED BROWNSON, BETSI SAMPLE, MOLLY HELMBRECHT, JENNI HELMBRECHT, PHIL HATHAWAY, HUNTER HAGELIN, SUSAN GRAY, MARY HELMBRECHT, WENDY McCOURTNEY
Sound: MINNEAPOLIS PARK & RECREATION BOARD SOUND DEPARTMENT, PAUL LIEBENOW, EVAN CLARK
Staging, Lighting & Tech: DAVE PREMACK AND SOUTHWEST HIGH STUDENTS: STUART GORDON, ZOE MAKILA, CHARLOTTE ANDERSON, MEREDITH CASEY
Follow Spot Rental: EVENT SOUND & LIGHTING
Choral Risers: SOUTHWEST COMMUNITY ED. (TOM NEIMAN), NORTH HENNEPIN COMMUNITY COLLEGE (KARLA MILLER)
Chorus Rehearsal Pianist: HEATHER MACLAUGHLIN
Photography: PAGENKOPF PHOTO AND VIDEO - FRED AND LORI PAGENKOPF
Videography: RAJIB BAHAR
Sandwich Board Decals: FASTSIGNS
ASL Interpreter: BONNIE BOUCHE Wri ters: KRISTIN TJORNEHOJ, KARLA MILLER, DOUG WILHIDE, BOB BAYERS, TOM SCHNELLER
Web Design & Hosting: MEDITECH - FRED MAYER, JOHN BOHMAN
CD Donation Table: BETSI SAMPLE, MOLLY HELMBRECHT
Publicity & Social Media: MARY HELMBRECHT, WENDY McCOURTNEY
Rehearsal Refreshments: MARY HELMBRECHT, WENDY McCOURTNEY
Data Input/Spreadsheet/Program Content: BOB BAYERS, DAVE WALL
Sheet Music: MINNESOTA YOUTH SYMPHONIES, MINNEAPOLIS POPS ORCHESTRA, LINDEN HILLS CHAMBER ORCHESTRA, ROCHESTER SYMPHONY ORCHESTRA, GOLDEN VALLEY SYMPHONY ORCHESTRA, NORTH HENNEPIN COMMUNITY COLLEGE
Red, White & Blue Bunting: MINNESOTA STREETCAR MUSEUM
Red, White & Blue Potted Plants On Stage: SUNNYSIDE GARDENS
Program & Candle Distribution: THE MASONS OF LAKE HARRIET MASONIC LODGE #277 AND THE UPTOWN ROTARY
Remembrance Banner Lowering, American Flag Distribution, Vigil Candle Lighting: BOY SCOUTS FROM TROOP #6
Thank you to the following businesses and organizations for their generous financial contributions:
Gold Sponsors:
THE MASONS OF MINNESOTA
THE MASONS OF LAKE HARRIET MASONIC LODGE #277
COFFEE AND TEA LTD. - JIM CONE
Silver Sponsors:
STATE FARM INSURANCE - JEFF MEYER
LINDEN HILLS DENTISTRY - REINHOLD, HINKE
BAYERS DO IT BEST HARDWARE - BOB BAYERS
HEALING THROUGH THE HEART - JILL MARKS
Thank you to the following businesses for their generous donation of food and refreshments for rehearsals and before the performance:
BRUEGGER'S BAGEL BAKERY - 44th & France
CARBONE'S PIZZA - 50th & Ewing
CLANCEY'S MEAT AND FISH - 43rd & Upton
COFFEE & TEA LTD. - 43rd & Upton
DUNN BROTHERS COFFEE - 43rd & Upton
FAMOUS DAVE'S BBQ - 43rd & Upton
FRANCE 44 WINES & SPIRITS - 44th & France
GREAT HARVEST BAKERY - 43rd & Upton
LAKE HARRIET PIZZA - 50th & Penn
MICHELANGELO'S MASTERPIZZAS - 50th & Xerxes
MILIO'S SANDWICH SHOP - 44th & Sunnyside
PAPA JOHNS PIZZA - 50th & Drew
SAM'S CLUB - Hwy 7 & Louisiana
SEBASTIAN JOE'S ICE CREAM CAFE - 44th & Upton
SUBWAY SANDWICH SHOP - 50th & Drew
LUND'S GROCERY - 50th & France
TAYSTEE/SARA LEE BAKERY GROUP
TURTLE BREAD - 44th & Beard
WUOLLET'S BAKERY - 50th & Chowen
ZUMBRO CAFE - 43rd & Upton