2013 Concert Information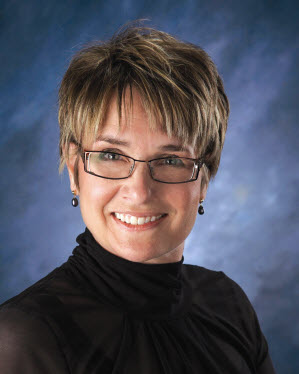 Dr. Kristin Tjornehoj
Dr. Kristin Tjornehoj is a Professor of Music & Education at UW-River Falls where she conducts the UWRF Symphonic Wind Ensemble and St. Croix Valley Orchestra, and teaches related courses. She holds a BA and BM from Luther College in Deborah, IA, a Master's degree in performance from the University of Minnesota, and a Ph.D. in Music Education from the University of Minnesota.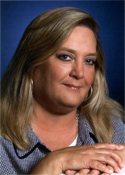 Karla Miller
Karla Miller is in her 20th year as full-time Music Instructor/Director of Choral Activities at North Hennepin Community College in Brooklyn Park, Minnesota. Prior to her full-time position she was employed part-time as Choral Director and Piano Instructor. She now directs three choral ensembles as NHCC: The College Choir, Chamber Singers and a Community Choir which draws many of its members from surrounding suburbs. Her classroom teaching includes teaching beginning Music Theory, Music in World Cultures and History of Rock and Roll. Karla also directs the Northwest Singing Seniors, a performing chorus of retired persons from the northwest metro area, and she has served as organist/accompanist at Brooklyn United Methodist Church in Brooklyn Center for eleven years. Karla received a Bachelor of Music degree in Piano Performance and a Vocal Music Education degree from Augsburg College in Minneapolis. Her Master of Music Degree in Choral Conducting and Choral Music Literature is from St. Cloud State University. She is currently a member of ACDA, MMEA, MSCF and MEA/NEA.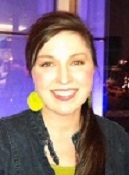 Bonnie Bouché
Bonnie is a local freelance sign language interpreter, who is blessed every day to do the work that she does. She feels especially privileged to be interpreting the 9/11 Tribute for the second time. Bonnie is proud to be an American and she salutes all who have served this great country, and those who have lost their lives in the name of freedom, pre-9/11, on 9/11 and post-9/11.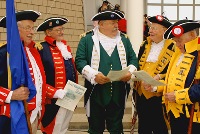 Heroes of '76
Heroes of '76 unit of Minnesota Chapter #25, National Sojourners is an organization of Freemasons who have served or are serving in the Military of the US or its allies.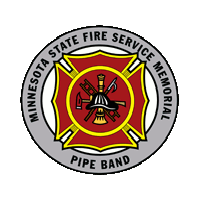 Minnesota State Fire Service Memorial Pipe Band
www.msfsmpb.com

The Minnesota State Fire Service Memorial Pipe Band was established to support the Minnesota Fire Service and its associated Fire Departments. The band is available to perform at Line-of-Duty Funeral services and services for retired firefighters. The MSFSMPB supports Fire Department fundraisers, special anniversary celebrations and other special events. The MSFSMPB supports the Minnesota National Guard in performing for unit deployment and returns, and has the honor to perform at military honors funerals for those soldiers who have died in the line of duty. The band also performs in concerts utilizing the combined music of bagpipes and brass band in the tradition of the British military at various events in the Twin Cities. See our list of events for performance schedules.

Richard Cady is the coordinator for this group and is coordinating the color guard opening.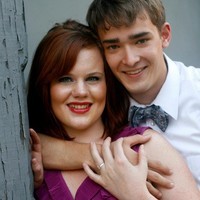 Better Together Jazz
Biography: Hannah Hanssen and Tucker Peterson are basically the cutest couple ever and share an intense passion for music. Hannah is a classically trained vocalist who studies at St. Olaf College. Tucker has studied jazz guitar and will be attending McNally Smith College of Music starting this fall. They bring their wholly separate specialties to make something that's Better Together.
Description: With a vast variety of influences, our song selection varies from sultry soul to jivin' jazz to 60's rock n' roll to modern pop all infused with our individual styles and techniques.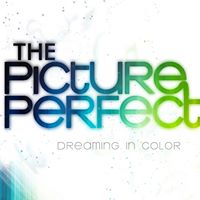 The Picture Perfect From Eau Claire, WI
We're a piano rock band from Wisconsin!
#WeAreDreamers
Biography:
Born in the early months of western Wisconsin's blissful summer of 2011 between childhood friends Kyle Featherstone and Colin Huntington, The Picture Perfect is what professionals in the music industry like to see. After tiring of unsuccessful solo endeavors, Featherstone (primarily a pianist), looked to create an outlet that would bring the piano influenced music of his youth back into the over-saturated heavy alternative scene of the time; and thus his brainchild "The Picture Perfect" was born. Despite being self managed and relatively new to the alternative pop scene of the area, the boys have taken serious determination and turned it into countless shows through the midwest and a legion of dedicated fans. Focused on positive and intelligent songwriting that is often lacking in the pop scene, one is also sure to hear a skillful collaboration of catchy piano driven melodies fused with powerful driving choruses and dueling vocal components. Known for their goofy antics and positive attitudes, the boys from The Picture Perfect really know how to create a welcoming atmosphere and put on a good show alive with charismatic stage presence and not to mention the occasional bits of awkward stage banter. Keep an ear out for these guys, as they are more than serious about bringing piano rock back to the forefront of your music playlists.
| | |
| --- | --- |
| Hopkins VFW | Hopkins American Legion |
Bob Bayers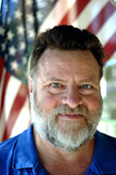 Bob is the creator of the 9-11 Tribute Concert and is currently the Executive Board consultant. He retired from actively producing the event after 2012. Bob's dream of the 9-11 Tribute continuing on is alive in the newly formed Minnesota 9-11 Tribute.

Please plan on attending the 9-11 Tribute each year on September 11th at the Band Shell. - God Bless America
---
2013 Concert Program
Lake Harriet Bandshell – Wednesday, September 11, 2013, 7:00 P. M.
with Americana Preconcert activities starting at 5 PM.
Orchestra Conductor –Kristin Tjornehoj
Chorus Conductor – Karla Miller
Tribute Producer – Minnesota 9-11 Tribute executive board

Co-sponsored by the Minneapolis Park and Recreation Board

---
Minnesota 9-11 Tribute
Program Order
Length
Star-Spangled Banner w/choruses,* Samuel Ward
1:15
Fanfare for the Common Man, Copland
3:00
Hail to the Spirit of Liberty, Sousa
3:00
Set Me as a Seal (from "A New Creation", Clausen
2:50
I've Just Come from the Fountain, Andre J. Thomas
3:40
Summertime arr. Sayer/Gershwin
2:00
Armed Forces Salute arr. Lowden**
5:00
Liberty Bell March, Sousa
2:30
American Overture, Jenkins
4:30
Bugler's Holiday, Leroy Anderson
2:30
American Salute, Gould
4:20
El Capitan, Sousa***
2:25
Buckaroo Holiday, Copland
7:05
Navy Hymn w/Chorus, arr. Matthewson
2:32
Amazing Grace****
?
"Nella Fantasia" Ennio Morricone, arr. Snyder*****
3:30
God Bless America, Irving Berlin
3:30
Stars and Stripes Forever, Sousa
3:37
| | |
| --- | --- |
| * | Chorus includes Minnesota 9-11 Chorus, Metropolitan Boy Choir and maybe others. |
| ** | During Armed Forces Salute the Sojourners of '76 will march in front of the stage and perform as they have in previous years. Also, we will ask all veterans, fire, rescue, EMT, first responders to stand and be recognized. |
| *** | During El Capitan, the kids will march around the grounds, up and down rows with a youth drummer leading the way. |
| **** | Amazing Grace to be performed by the Minnesota State Fire Memorial Pipe Band from a side stage. |
| ***** | "Nella Fantasia" will include the candlelight ceremony for audience |
---