2011 Concert Information
Manny Laureano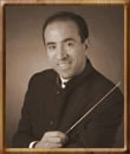 Manny began his musical studies in the New York City public school system and received his Bachelor of Music Degree from the Juilliard School in 1977. He was appointed principal trumpet of the Seattle Symphony, a post he held for four years before serving in his current position as principal trumpet with the Minnesota Orchestra. As a conductor, he has worked with a variety of ensembles, ranging from having been Music Director of the Calhoun-Isles Community Band to a guest stint with the Minnesota Orchestra. He has been in demand as clinician for young orchestras throughout the state. In 2002, Manny and Claudette were invited to guest-conduct the National Suzuki Youth Orchestra Festival Orchestra and were invited to serve again in 2004. Manny has served as Co-Artistic Director of the Minnesota Youth Symphonies since 1988, conducts the MYS Symphony Orchestra, and is the brass and woodwind coach for the MYS Repertory Orchestra. He has commissioned many works from local composers over his tenure at MYS. Manny was appointed Assistant Conductor of the Minnesota Orchestra for the 2005-2006 seasons and still serves as a cover conductor and an occasional conductor for the orchestra's Young Person's concerts.

John Hoffacker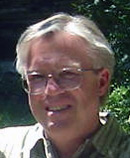 Internationally renowned as a conductor of intelligent and passionate performances, John Hoffacker received a doctorate degree in conducting at the Eastman School in Rochester, New York. For eleven years he led one of New England's pre-eminent chamber choruses, Cantemus, and was associate conductor of the Nashua (NH) Symphony Orchestra. Since moving to Minnesota in 2004 he has founded and conducts the Mississippi Valley Chorale and Chorus Polaris, serves as Director of Music at the Church of the Epiphany in Plymouth, and sings professionally as tenor soloist with orchestras and in the Minnesota Chorale. At the University of Minnesota he teaches Score Study and Choral Literature.

Joshua Clausen


Joshua Clausen wrote the arrangement for 'Amazing Grace 9-11' which had its World Premier on 09/11/2009. Clausen is a Minneapolis-based composer and performer that creates and performs music in varied styles, creating new works which exert "a dynamic intensity to [their] influence of popular culture" (Computer Music Journal). Equally at home with styles from the traditional to the avant garde, he has presented choral, chamber and symphonic music, electroacoustic music, interactive electronic music, and sound installations in venues as diverse as Lincoln Center's Avery Fisher Hall, the Saint Paul Cathedral and the Burren College of Art in Southern Ireland. In addition to frequent performances and events in and around the Twin Cities, his work has been performed in New York City, Belfast, New Orleans, Portland, Santa Barbara, San Jose and Kansas City. Clausen holds a Bachelors degree in Theory from Concordia College in Moorhead, MN, where his primary teachers were Daniel Breedon, Liviu Marinescu and Steve Makela and an Master of Arts in Composition from the University of Minnesota, Twin Cities, where his primary instructors were Douglas Geers, Adam Greene, Alex Lubet and Judith Lang Zaimont.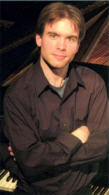 Carl Schroeder
Minneapolis composer Carl Schroeder (b. 1982) is a graduate of St. Olaf College and Minneapolis Southwest High School. In December 2001 he wrote "Christine's Lullaby," an elegy for orchestra dedicated to Christine Lee Hanson, the youngest victim of the September 11, 2001 terrorist attacks. We performed "Christine's Lullaby" at the 2003 and 2007 9-11 Tribute concerts. He also composed a new piece entitled "The Willing," which we performed at the 2005 9-11 Tribute Concert.
Heroes of '76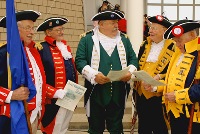 Heroes of '76 unit of Minnesota Chapter #25, National Sojourners is an organization of Freemasons who have served or are serving in the Military of the US or its allies.

Bob Bayers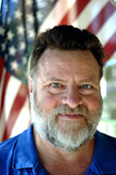 Bob, the producer of the 9-11 Tribute Concert, owns the family business Bayers Do it Best Hardware located in Linden Hills just a few blocks from the Lake Harriet Band Shell. If he didn't end up in the hardware business he would have probably been in some area of theater – his second love. Producing the 9-11 Tribute each year is a passion for him. He thanks his understanding family and store employees for their help each summer as the concert is planned. Please plan on attending the 9-11 Tribute each year on September 11th at the Band Shell. —God Bless America
---
2011 Concert Program
Lake Harriet Bandshell – Sunday, September 11, 2011, 7:00 P. M.
Orchestra Conductor – Manny Laureano
Chorus Conductor – John Hoffacker
Tribute Producer – Bob Bayers

Co-sponsored by the Minneapolis Park and Recreation Board
---

Fanfare for the Common Man
Aaron Copland 9-11 Tribute Orchestra
Raising of The American Flag
Flag Processional
National Sojourners, Heroes of '76 unit of Minnesota, Chapter #25
The Star-Spangled Banner
9-11 Tribute Orchestra (Audience sing-along)
Flag Tribute
Heroes of '76*
Invocation
Welcome
American Kaleidoscope – Carol Barnett
9-11 Tribute Orchestra
Christine's Lullaby – Carl Schroeder
9-11 Tribute Orchestra
Armed Forces Salute – arr. Lowden
9-11 Tribute Orchestra & Chorus
The Stars and Stripes Forever – John Phillip Sousa
9-11 Tribute Orchestra & Chorus
America the Beautiful – Samuel Ward/Katherine Lee Bates/arr. A. Luck
9-11 Tribute Orchestra & Chorus (Audience sing-along)
1812 Overture – Pyotr Ilyich Tchaikovsky
9-11 Tribute Orchestra & Chorus
Shenandoah – arr. James Erb
9-11 Tribute Chorus
9/11/2001 Flashback - Victims Remembrance Banners Revealed
Let Peace Then Still the Strife – Mack Wilberg/David Warner
9-11 Tribute Orchestra & Chorus
Candlelight Vigil
audience may begin to light their candles. Boy Scouts will assist
Amazing Grace 9-11 – Traditional/arr. Joshua Clausen
9-11 Tribute Orchestra & Chorus
Make Our Garden Grow – Leonard Bernstein
9-11 Tribute Orchestra & Chorus
God Bless America – Irving Berlin/Roy Ringwald
9-11 Tribute Orchestra & Chorus (Audience sing-along)
---